Courtnay Meletta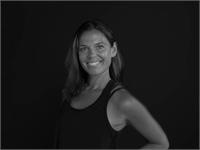 TEACHER
Courtnay received her 200hr yoga teacher training at Kripalu in 2003. Since then she has been enjoying the healing wonders of the practice as a student and teacher, studying with inspired teachers all around the globe. A licensed mind-body psychotherapist and PhD candidate in mind-body medicine, Courtnay has a depth of knowledge on the emotional and psychological experiences of yoga as a healing system. She believes that we can utilize the incredible gift of yoga as a means towards limitless growth. Her goal is to provide an intelligent, challenging, and contemplative class (with humor!) where you will have the opportunity to drop in to the many layers of your experience, body, mind, and spirit.
Courtnay Meletta instructs the following:
Vinyasa is a popular style of yoga that seamlessly links breath with movement. It is often referred to as 'flow yoga' or 'meditation in motion' because of the smooth way in which the poses transition from one to another, almost like a dance. These classes will offer a challenging flow usually with longer holds but always with a focus on breath and movement. We will flow through fun, creative, and at times unexpected sequences that bring the breath along for the ride. We will leave plenty of room to refine alignment, experiment with variations, and get acquainted or reacquainted with the more subtle aspects of the practice.

All levels are welcome and supported! The room will be heated to approximately 90 degrees with a comfortable level of humidity.