Robin Hashway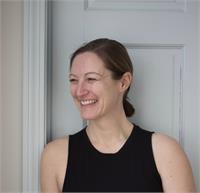 Robin Hashway instructs the following:
Awaken the body and awaken the mind with a reassuring combination of breath and asana. This early morning class will move you slowly and mindfully through traditional sun salutations and skillfully crafted vinyasa sequences.

The room is heated to 90 degrees with moderate humidity. This class is accessible to all levels.




$8 at 8:00 am! All Levels Vinyasa taught by our PPY Teachers. Some classes might be taught by newer teachers because...we all have to start somewhere and at one point in our lives we were all a beginner at something! Class is heated to 90 degrees.




A fun and uplifting 90 minute class that begins. This class is designed to energize, detoxify and restore your body and mind. The room is heated to 90-92 degrees with 40-50% humidity.




Vinyasa is a popular style of yoga that seamlessly links breath with movement. It is often referred to as 'flow yoga' or 'meditation in motion' because of the smooth way in which the poses transition from one to another, almost like a dance. These classes will offer a challenging flow usually with longer holds but always with a focus on breath and movement. We will flow through fun, creative, and at times unexpected sequences that bring the breath along for the ride. We will leave plenty of room to refine alignment, experiment with variations, and get acquainted or reacquainted with the more subtle aspects of the practice.

All levels are welcome and supported! The room will be heated to approximately 90 degrees with a comfortable level of humidity.