Emma Lipkin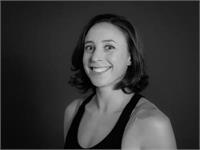 TEACHER
Emma has been passionately teaching yoga since 2010. Emma's yoga practice provides a center from which the other parts of her life radiate. Through yoga she has found balance and structure, freedom and joy. By cultivating a culture of kindness and love, she strives to create a space for her students where discovery and transformation are accessible. She believes yoga can be both challenging and restorative, focused and FUN! She hopes that her service to her students is equal to the gifts she has been given by all the amazing people in her life.
Emma Lipkin instructs the following:
Vinyasa is a popular style of yoga that seamlessly links breath with movement. It is often referred to as 'flow yoga' or 'meditation in motion' because of the smooth way in which the poses transition from one to another, almost like a dance. Heated Power Vinyasa takes the traditional vinyasa series and incorporates a dynamic flow that detoxifies, heals and rejuvenates the body. It is a powerful, and transformational class that cultivates strength, endurance, focus, balance, and flexibility.

Instruction is based on alignment and breath. The teacher will offer challenges and refinements to more advanced students while providing structure and support for beginners. In a vinyasa class, your breath is synchronized with your movement and you will be cued to move from one pose to another on either an inhale or an exhale. Students have the opportunity to cultivate gratitude and independence in their yoga practice, while learning to integrate these tools into daily life.

Suited to students of all levels, classes are heated to 95 degrees with approximately 50% humidity to help facilitate the integration of sweat, strength and spirit.




Between meetings and conference calls, take some time for yourself! Lunchtime Yoga is the perfect mid-day yoga "snack". You'll return to your day feeling refreshed and centered. Students are taken through a flow of breath and movement that will be sure to pick you up and send you back to your afternoon with a new view.

Our Lunchtime Yoga is a 45 minute vinyasa style class offered at the affordable rate of $5. Lunchtime Yoga classes are often taught by newer staff members or teachers who recently completed a yoga teacher training, and styles may vary.

This is a 45 minute class that begins promptly at 12:15pm and ends at 1:00pm. The room is not heated and humidity is low. It is a great class for students of all levels.




Yoga Sculpt classes are a total body workout, set to energizing music and designed to tone and sculpt every major muscle group. This class complements your regular yoga practice while boosting your metabolism and bringing your strength and flexibility to new heights. Free weights are added into the yoga sequence, creating resistance and intensifying each pose. Strength-training exercises such as squats, lunges, bicep and tricep curls are incorporated to build lean muscle mass. You will see visible results in your body.

PLEASE COME TO CLASS PREPARED TO SWEAT. WE RECOMMEND THAT YOU BRING A BOTTLE OF WATER TO KEEP YOU HYDRATED DURING AND AFTER CLASS. IT IS IMPORTANT THAT YOU COME TO CLASS HYDRATED AS WELL.




Awaken the body and awaken the mind with a reassuring combination of breath and asana. This early morning class will move you slowly and mindfully through traditional sun salutations and skillfully crafted vinyasa sequences.

The room is heated to 90 degrees with moderate humidity. This class is accessible to all levels.