Julie Shore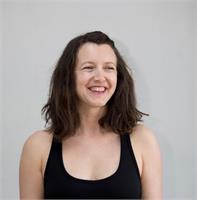 Julie Diana Shore teaches yoga to share what the practice brought into her own life. A California native, she has called Providence home since 2009, moving here after completing her BA at Bard College. She received her teaching certification from Eyes of the World Yoga Center and continues to deepen her studies as she builds her teaching practice. Her classes translate a technical knowledge of vinyasa asana practice, with underpinnings of yogic philosophy which point to developing mindfulness and compassionate awareness. She teaches from her direct experience of yoga as an inclusive, energizing and empowering practice.
Julie Shore instructs the following:
This hour long class will focus on foam rolling as a complement to your Yoga practice. Foam rolling is a technique also known as myofascial release. This method helps to uncover "knots" or "adhesions" in the body as a means to release them in order to improve overall mobility and function. An excellent skill to develop in tandem with your Yoga practice as a way to tend to your fascia (connective tissue). Each class will include a general full body roll followed by a specific target area (back, hips, calves, etc.).




Vinyasa is a popular style of yoga that seamlessly links breath with movement. It is often referred to as 'flow yoga' or 'meditation in motion' because of the smooth way in which the poses transition from one to another, almost like a dance. Heated Power Vinyasa takes the traditional vinyasa series and incorporates a dynamic flow that detoxifies, heals and rejuvenates the body. It is a powerful, and transformational class that cultivates strength, endurance, focus, balance, and flexibility.

Instruction is based on alignment and breath. The teacher will offer challenges and refinements to more advanced students while providing structure and support for beginners. In a vinyasa class, your breath is synchronized with your movement and you will be cued to move from one pose to another on either an inhale or an exhale. Students have the opportunity to cultivate gratitude and independence in their yoga practice, while learning to integrate these tools into daily life.

Suited to students of all levels, classes are heated to 95 degrees with approximately 50% humidity to help facilitate the integration of sweat, strength and spirit.




Join us as the sun begins to set for an all levels flow with a soothing candlelit glow in the studio. The pace is a little slower, but still powerful. This class is the perfect way to wind down the weekend and set the stage for a great week. You will love the relaxing lavender cloths at the end of class...yum! This is a heavily attended class so please arrive at least 15 minutes prior to class.

The room is heated to approximately 90 degrees with moderate humidity. This class is accessible to all levels.




"Asana" means pose or posture. Expect a class that spends a short time exploring the anatomy and actions of a specific part of the body. Followed by a Hatha practice that incorporates this awareness into the overall asana.